TEAM
Charlie Cottam, Portfolio Manager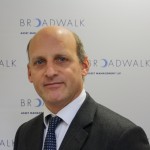 Charlie was appointed an equity analyst at Cazenove in 1995, moving to Panmure Gordon in 2002 where he was head of the Support Services team. He has been an analyst for 33 companies that his firm was broker to and has worked on a number of IPOs in the sector. After graduating from Durham University in Politics and Economics, he then qualified as a Chartered Accountant with Price Waterhouse in 1994. He won the Reuters award for Investment Analysis in 1996. He left the stockbroking world in 2007 to establish Broadwalk, which runs the first fund to focus on the European Services sector.
Mark Shepperd, Senior Investment Analyst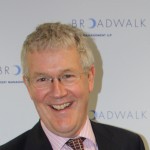 Mark joined Broadwalk in 2013 after spending 32 years at UBS including 20 running its Support Service team. He has also held the position of head of Small Cap research at UBS and been part of the firms top rated Media, Industrials and Retail teams. His final two years were spent in UBS' Investment Banking Division, advising on IPOs, M&A and investor relations. Under his leadership UBS was consistently top rated by all the major Investor Surveys for Research in Support Services. He and his team acted on a number of major IPO's including Hays, Experian and Intertek, and were also nominated stockbroker to many leading companies in the sector. Mark was named by Institutional Investor as the fourth most successful sell side analyst over the last 30 years. He has a MSc in Management from Imperial College and and BSc in Psychology from London University.
William Bastow, COO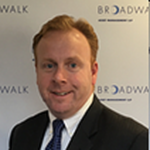 Bill has over 20 years of professional experience in finance, 16 of which in the Investment Industry in senior support function roles, including COO and CFO. He joined Broadwalk in early 2017, having been at a Credit focused, macro start-up fund, which launched on a larger platform where he was Risk and Operations Manager. Previously he worked for other London based asset managers, from pre-launch to well established operations, in various hedge fund strategies such as L/S Equity, Macro/Credit, CTA, Multi-asset class and Emerging Market Credit. In addition he was a Management consultant with Kinetic Partners where he oversaw a number of multifaceted compliance and operations projects. Bill qualified as a Chartered Accountant with Ernst & Young in Ireland in 1998. He has completed the IMC and CAIA designations.
DIRECTORS OF BROADWALK SELECT SERVICES FUND LIMITED
David Mashiter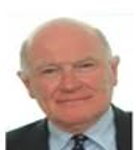 David is currently managing director of Meridian Asset Management (C.I.) Limited, which he founded in 1991. He is also a director of Henderson Far East Income Limited, Northcross Capital Management Limited and Northcross Holdings Limited. He was formerly head of investment management with the Royal Trust Company of Canada in Jersey. He started his career as an Investment Analyst at the stockbrokers Simon & Coates and has an MA in Economics from Cambridge University.
Andrew Stewart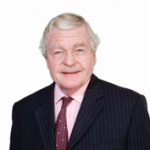 Andrew was a Member of the London Stock Exchange and Partner in WI Carr Sons and Co from 1973 to 1980 with specific responsibility for the rapidly growing Far Eastern operations out of London. In 1980 he moved to Jersey and set up the Jersey office of stockbrokers Phillips and Drew (now part of UBS). From 1988 until 1992 he was a Founding Director and Shareholder of Channel Islands Portfolio Managers, before it was acquired by Quilter Goodison and Co (now part of Morgan Stanley). From 1992-2001 he was Managing Director of the leading Jersey Stockbroking and Investment Management company, Le Masurier James and Chinn Limited. Since 2001 he has been a consultant to Collins-Stewart in Jersey with specific responsibility for private clients. He holds various outside Independent Directorships. He is a Fellow of the Securities Institute and was awarded a BA Honours in Modern Languages from Nottingham University in 1966.
Charlie Cottam
Same as above.